FlexiTerm is an open-source software tool for automatic recognition of multi-word terms.
FlexiTerm uses a range of methods to neutralise the main sources of term variation including acronyms.
FlexiTerm has been evaluated on five domain-specific corpora (see table below).
FlexiTerm is robust enough for less formally structured texts such as those found in patient blogs or medical notes.
For more information see related publications.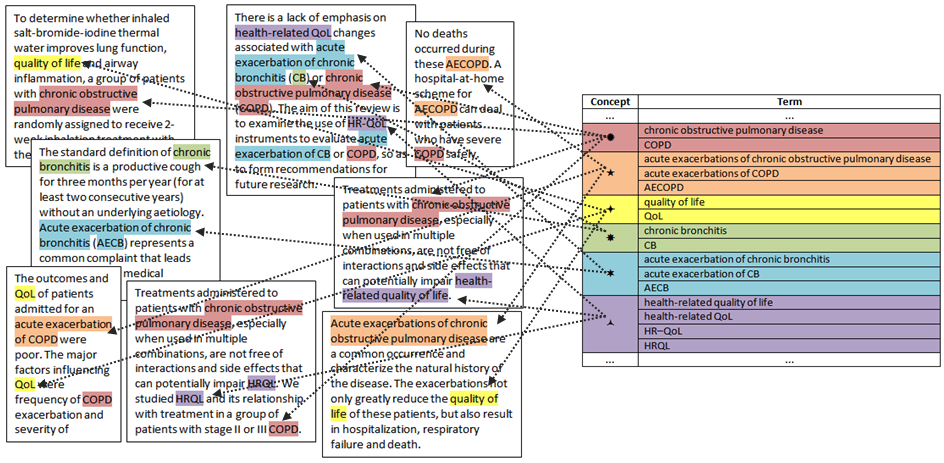 | Data set | Topic | Document type | Search terms | Sample output |
| --- | --- | --- | --- | --- |
| 1 | molecular biology | PubMed abstract | human, blood cell, transcription factor | output 1 |
| 2 | COPD | PubMed abstract | "pulmonary disease, chronic obstructive" [MeSH Terms] | output 2 |
| 3 | COPD | blog post | COPD, chronic obstructive {pulmonary | lung | airways | respiratory} disease, bronchitis, emphysema | output 3 |
| 4 | obesity, diabetes | hospital discharge summary | N/A | output 4 |
| 5 | knee | MRI report | N/A | output 5 |