For up to date news it's always best to check The Official John Mclaughlin Site News Page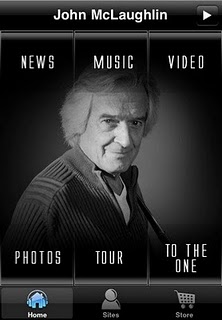 John McLaughlin: abstractlogix iphone app The Official John McLaughlin Iphone App Created by Abstract Logix. Get it now for Free and keep upto date with all things John McLaughlin. Go to the App Store on your Iphone and get it here or search for John McLaughlin.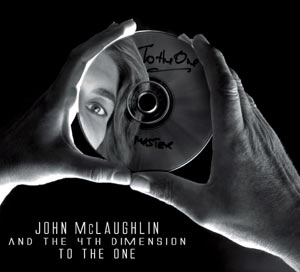 New CD ReleaseJohn McLaughlin and the 4th Dimension: To the One Out Now.
For more information and samples see Abstract Logix.com or The File Line on You Tube (see also www.johnmclaughlin.com/news/ and Guitar Player Article)

John Mclaughlin and Chick Corea Five Peace Band win a Grammy. See also Abstract Logix.com

John Mclaughlin and The 4th Dimension European Tour May/June 2008
Details here


Luxembourg May 12 show review here

John Mclaughlin Official Website New Version
Click Here
New John Mclaughlin Interview
New John Mclaughlin Interview at All About Jazz
Mahavishnu Orchestra - Live At Montreux 1974/1984 2 DVD Set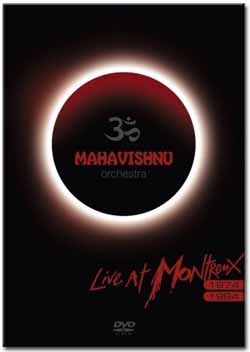 Mahavishnu Orchestra - Live At Montreux 1974/1984 2 DVD Set
Release date: October 2, 2007

New John Mclaughlin Recording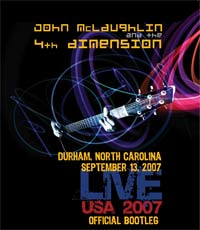 John McLaughlin and The Fourth Dimension Live USA 2007 Official Bootleg
Release date: September 15, 2007

New John Mclaughlin Tutorial DVD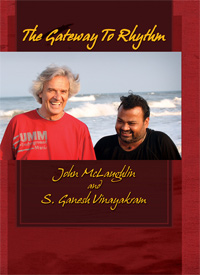 The Gateway to Rhythm
John McLaughlin and Selvaganesh Vinayakram
Release date: September 13, 2007
NTSC Version
Pal Version
YouTube Sample Video Looks Great!
John Mclaughlin Internet Forum Established
The Trio of Doom CD was released on June 26th, 2007
The Mahavishnu Orchestra Sheet Music Book is back in print.
SF Jazz hosted Zakir for a lengthy chat about his life and career. Industrial Zen, John's excellent CD was released on May 22nd, 2006
Power, Passion and Beauty : The Story of the Legendary Mahavishnu Orchestra
Fellow One Worder Walter Kolosky's Excellent Authoratative Book on Mahavsihnu and Beyond. Out since May 22nd, 2006
The Way of Beauty --- John McLaughlin/Shakti New DVD Out Now

A new book of transcriptions from John's Thieves and Poets CD is out now.

John Play's on Remember Shakti member Selvaganesh's Solo CD Soukha Out 21 May, 2006

A Meeting Of Spirits Interpretations Of The Music Of John McLaughlin
Piano interpretations by Gary Husband --- top drummer/all round musician who is featured heavily on John's new CD, Industrial Zen.
Follow link for a sample anyway.
Son of Pages of Fire
Graham Crawford's Excellent Timeline on John Mclaughlin's activities from 1963 - present.
Please help us keep this up to date and fill in missing gaps.

---
Essential Links:
Offical John Mclaughlin SIte

Learn to play the guitar with John Mclaughlin's 3 DVD "This is the Way I do it"
MAHAMIDI --- Midi Files of John Mclaughlin
When Blue Turns To Gold --- Massimo Morrone's Excellent John Mclaughlin Tribute Site.
Son of Pages of Fire John Mclaughlin Timeline 1963-present
Rob Carroll's Site: John Mclaughlin Transcription and also some Mclaughlin influenced music.
Bassist Lucas Pickford also has a great resource for jazz-related (including John Mclaughlin) transcriptions on his site.
Marco Anderson's Tribute Page --- Check Out His Own Music too